Production Equipment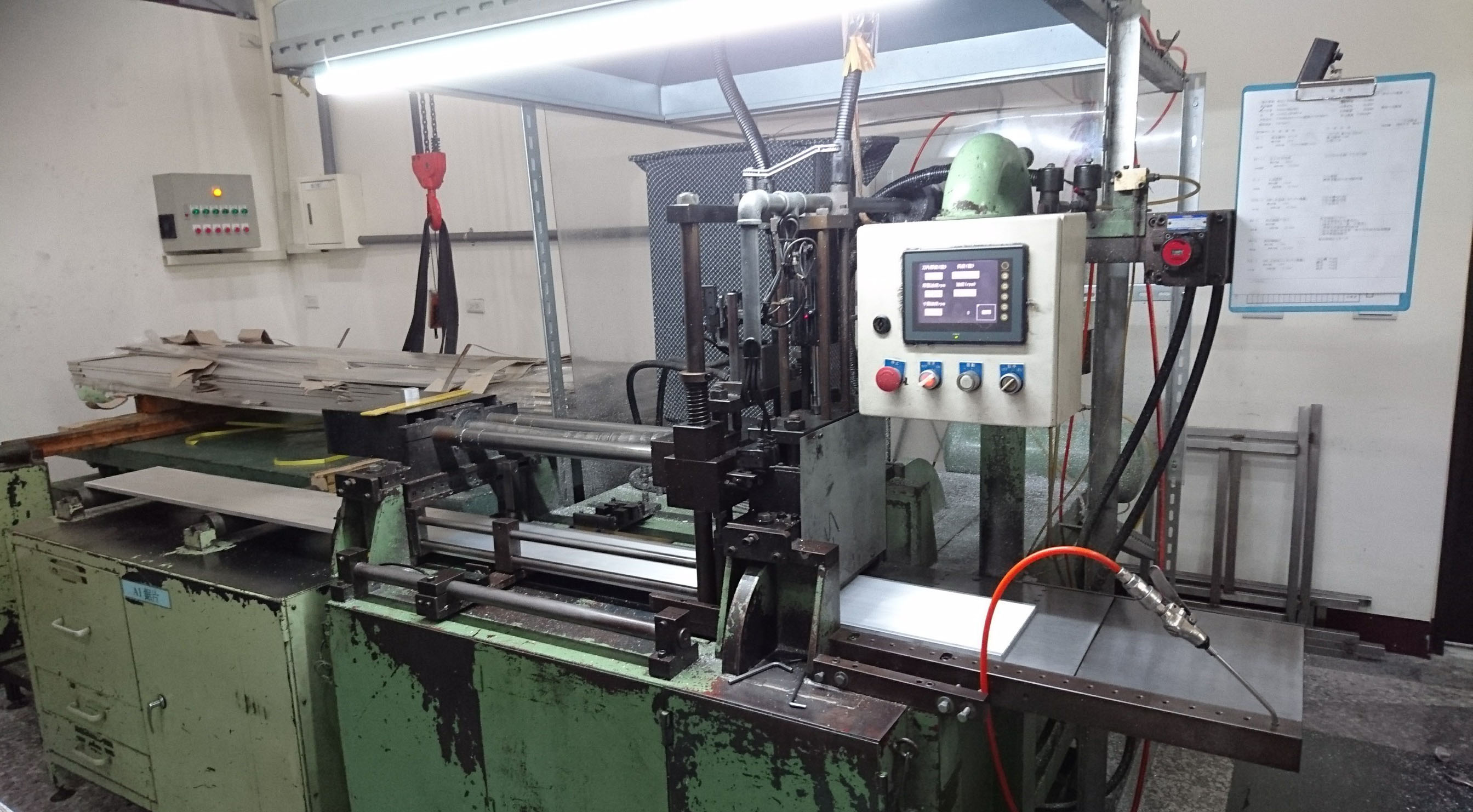 Aluminum extrsion cutting process
Shun Teh made sawing machine by ourself, it's combine with a precise servo feeding system
→According to customer requirement to cut the aluminum extrsion length.
→Maximum of cutting size: NA
→Cutting tolerance ± 0.2 mm
→Minimum cutting size: 10.0mm

Deburring process
→After cut aluminum extrusion cross-section, will use of equipment to remove the sharp edges, it can avoid injury when take the material.

Brushing process
→The main processing method is to use abrasive belt grinding on the aluminum alloy surface, will according to abrasive belt of the thickness produce a different brushing. Another use is used as the appearance of the product repair damage.

CNC process
→Shun Teh have total of 13 sets of CNC equipment, which part of the fourth axis equipped with processing controller.
Using SolidWorks for editing and design of graphics, with SolidCAM to produce processing and factory production of special fixture, through drilling, tapping, cutting, rough milling and finish milling and other processes to achieve the product and meet the accuracy requirements.

NC process
Four NC milling machines are led by more than 30 years of experienced technicians, whose main tasks are:
→ Assist a small sample production
→Factory production with mold, a rule with the design
→Mass production product will use CNC post-processing

CNC Post-processing process
→Shun Teh has more than 30 uniaxial or multi-axis equipment.
→Mainly used for CNC, the hole of the burr processing or hole two processes work.
→The process can be completed, drilling, boring, tapping and countersink, etc.

Stamping process
→Standard punch press equipment, from 15 tons to 200 tons, including stand-alone and connection mode. It can carried out product of blanking, punching, bending, riveting, pressing and other processes. Also with the ability to design, develop and manufacture molds, the production can be benefited in every way.

Cleaning process
→The cutting fluid processed on the heat sink is removed through an ultrasonic vibration washing machine then remove the water by air blow gun and baking.